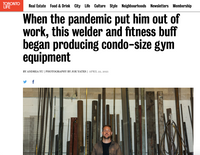 AS SEEN ON TORONTO LIFE
"When non-essential construction sites closed at the start of the pandemic, welder Mike Kaufmann was unsure of his next move. A fitness buff, he didn't want to miss out on workouts, and with extra time on his hands, he put his welding skills to use and built heavy-duty fitness equipment for his condo. Soon after, he began making squat racks to peddle on Kijiji and now sells them across Canada through his website, Squat6Stands. Here's how he got his business started."
Check out the full article here.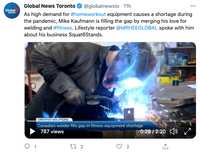 AS SEEN ON GLOBAL NEWS
Learn more about how Squat6Stands got started by watching our recent feature on Global News Toronto here.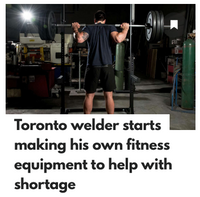 AS SEEN ON BLOGTO
"Home fitness equipment has been incredibly hard to come by throughout the pandemic as lockdown restrictions have forced gyms to shutter and people have been looking for ways to stay active at home as a result.
But where some saw a problem, Toronto resident Mike Kaufmann saw an opportunity."
Check out the full article here.